The  average American citizen is left powerless.
 Three years ago, Time Warner Cable told us they would charge us $53, 927 to connect us to their service .6 miles away.
At the same time, they wired the same space for $40,000 less in Maine (with similar population densities and for free).
I asked why the discrepancy? In fact, I asked and probed for a year. No one from Time Warner, or its monitor, the New York State Public Service Commission, could tell me.
$13,200: the amount Time Warner paid to wire .6 miles in Maine.
$53,927.00: the amount Time Warner quoted us this past
spring to expand service .6 miles to our home with the potential to serve over 11 households.
from My Rural Broadband Journey, this e-book is free today.
Book promotion is no easy task…so here is a sample of a letter I wrote folks on LinkedIn…I paid for 30 InMails which I have to use up by the end of the month.  It was one of
those free trials when you think you will cancel it by the time they ding you for $68.00 twice.  In addition, my book goes off KDP select on Friday, so I thought I might as well offer it free
today through Thursday.  So here is the promo letter which at the end answers the question:  Why my book matters:
Hello:  I am a Roy H. Park School of Communications graduate and I want to bring your attention to my e-book, My Rural Broadband Journey, which is free on Amazon Kindle through Thursday, October 30, 2014.
there is perhaps nothing like the impending storm
those moments when fear paralyzes us as we look
to the safe harbor
the sun shining a moment ago, the clouds now gathering
the distant rains far,but in sight
brace ourselves for the winds that will come
the rains that will beat us down
relentless
until once again, the clouds part
and the sun welcomes us to its warm embrace
copyright claireaperez@gmail.com  all rights:  photos
Tommy Hilfiger is from my hometown, Elmira, NY. When we were teens, my friends and I would venture into his store, People's Place, and buy gorgeous, modern sweaters. We were oblivious to the bong shop in the back.
Tommy Hilfiger is older and I do not know him personally, but I know his family members. His father, Hippo, was a sweet man who repaired jewelry at the fancy Shriebman's Jewelers. His sister, Didi, coached me, with all her sweet might, during my failed attempt to make the junior high cheerleading team. When I taught, two of Tommy's nephews were in my classroom: great kids and down to earth.
In my early 20s, reading Vanity Fair…I almost fell off my seat when I saw an advertisement for Tommy Hilfiger clothes… who knew that when he moved to NY City, he'd make it? I was impressed and the rest is history.
When I moved to Ithaca, where everyone knows famous people, or at least one famous person, in some field, I use to mention my Tommy connection. It fell on unimpressed ears. One friend said, "Oh, yeh, his first wife went to high school with me."
My husband, Radames, the science teacher, who swept me away to our home, a perpetual science lab, said to me,
"You know, these people, these sports people and Tommy Hilfiger types, they don't alter human history, and they make so much money. It is the people who study and add to knowledge that matter, for example, Sir Fred Hoyle, Sir Hermann Bondi, and then he'd rattle off some other names, and something about the golden age of physics."
In the summer of 2003 I applied, through Cornell University's temporary service office, for any old job. I received a call from the Center for Radiophysics and Space Science and an administrator described a position: memoir assistant to Professor Thomas Gold. He received a grant to finish his memoirs and she thought I might be a good fit for the job.
I took it and that day ran out to meet Radames in the driveway, he approached the house,
"Guess who I am working for this summer? Thomas Gold." He took a step back: "You are going to work for Thomas Gold?"
"Yes," he moved a step forward and then two backward. "You are going to work for the Thomas Gold?!"
"Yes," I said, my giggle bordering on nervousness, Radames moved forward again:
"You are going to work for Thomas Gold! The Gold of Bondi, Hoyle, and Gold!!"
…oh, now, I remembered Gold was the other name. Finally, an impressed husband and an impressive Tommy and suddenly, a very nervous me.
I absolutely loved working for Thomas Gold but those stories are for another day. We did finish the memoirs within the year and shortly before his death.~~~~~~~
Time moves forward, I rarely mention my Tommy connections…if I mention Hilfiger, people shrug , if I mention Gold, people want to know what he did, and I never explain the science very well. I have found myself at one too many cocktail parties trying to explain pulsars, my husband bailing me out while the conversation partner just stares at me, deer in the headlights.
But on a hot August day a few years ago, while walking through the streets of Manhattan with my  friend from grad school, something very interesting happened. We often brainstorm about how we might make our millions, dreaming for the most part, but on that day, after my frequent intermittent stops into air-conditioned sanctuaries, I said,
"We should go into the Tommy Hilfiger store, I could see if any of his relatives are around that might remember me. Hey, who knows, maybe they would hire you as a model?"
He laughed and I said, "Did I ever tell you that Tommy Hilfiger is from Elmira and my connection to him?"
He slowed in his mid-town tracks,
"Claire you never told me you knew Tommy Hilfiger… how come you never told me!" Still stunned, he just said, "Wow!"
copyright all material claireaperez@gmail.com
This is a delicious cake…it takes awhile to bake, 1.5 hours, but it is loaded with apples and delicious.
I pulled the recipe off the web at: smittenkitchen.com/blog/2008/09/moms-apple-cake/">http://smittenkitchen.com/blog/2008/09/moms-apple-cake/
Hi I'm Moby, the one with the face tilted, my day goes like this..
I get up
I look at my food, walk away and sit in front of Radames
I wait, I wait, I stare…ok, he ain't going to pat me, I will see about that…I hit him with my right paw til I get action…LOVE.
Claire comes down, repeat, but oh, Radames is leaving…well I think he is, I eye the door, maybe he isn't, eye the door, nope he is.
I paw Claire; harder and then my ascent begins until I'm almost on her lap and she is reaching for that squirt bottle.
Next…walk or nap or go outside?
I like it outside…I do my business and then I sit and I look, its a wonderful world…the cars go over the rumble bump,
the neighbors pull in the driveway, the squirrel runs across the path.  It smells so good near the phlox.
Patrol time comes next, in the house now, I follow who ever is roaming around…sometimes Claire, mostly its Macadew, my brother, the pack leader.
He likes to stare at squirrels: this gets boring;
so I look out the window…I hop up on my little stool, put my head on the sill and stare out…I watch Radames gazing into his coi poind and the butterflies eating the nectar in the dahlias.
By now its noon time and nap time…back room, sunny spot, old rug —  I'm good to go until 3 and my 2nd little meal.
Then they eat, they putter in the kitchen, I like to hang out and watch…waiting for the little scraps that may fall from the chopping block;
usually I get tired of sitting, so I lay down.
If they try to squeeze by me, I just lie, they try to open up the frig, I'm motionless, they tell me to move, I don't.
Sitting, resting supine, is great… people out there: running here, running there when wherever you go, there it is
the big, wide, wonderful world, right where you are.
There is more to say, but its late, time to go sleepy time…one biscuit and a big old chair with a white blanket…I'm on my way.
I took this photograph in the summer, surrounded by bee balm
today I tried to make something of it that represents how Facebook can feel
to me
lovely in its color, but distorted, liquified, watered down
not quite true, as if all the world really existed like it does on Facebook
and then of course, ephemeral,
gone, like the bee balm with nothing to show
except that moment of excitement with a liked post, a beautiful pic of family,
a message from a friend thousands of miles away
or
the parties I have not been invited to
or weddings I could not attend due to whatever
and all the delicious recipes I don't have time to make
…this is my reminder to turn the volume down Facebook, to call a friend, have a party, and bake.
claireaperez:
a great cartoon to go with my book review, thanks to the Net Economy
Originally posted on the Net economy:
BOOK REVIEW
My Rural Broadband Journey: the one year trail to high-speed, Author: Claire Perez.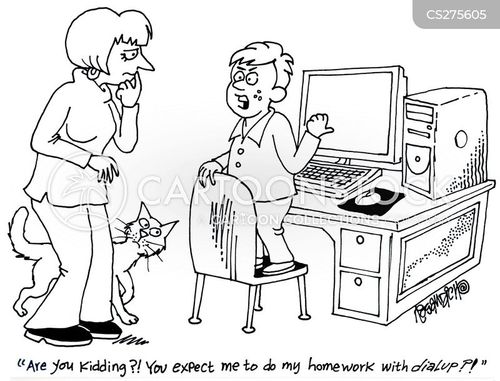 By Claire Perez – I wrote a blog about my quest for rural broadband and it is now a book.
I live ten miles from Cornell University and .6 miles from a wired connection to high-speed.  In 2011, wanting to utilize my recent Communications degree from the Park School at Ithaca College, I realized I was doomed without high-speed Internet.
I decided that I would drill down and find out what stood between our home and that wired connection, .6 miles down the road.  I thought a blog would be a good vehicle for recording my findings.
I began locally:  what did our local cable company really mean by a "survey to see how much we would have to pay for a connection? what was the franchise agreement with our local government? and…
View original 348 more words
Number 1
There is a great deal one could write about self publishing.  It is not the book that is hard, it is the marketing.  Especially if you are trying to save money.  I wanted to send out a press release and was hesitant to pay the $79 requested at most reputable sites.  I then embarked on finding a free site, which to my dismay, after setting up an account, seemed a bit too sketchy.  I goggled it and found nothing good or bad, so I decided to try my hand at the DIY method.
The DIY method takes much too much time.  First you have to find a newspaper site, then you have to hunt around for the editor that would be appropriate and hope that you can also find his or her email address.  I did do this and I did find a few people to email about my free book promotion this Sunday, August 31 on Kindle.   In the future, however, I will probably be using the $79 service.
Number 2
I found a great resource to promote my book, a Tellagami…so much fun to make.  You just upload a picture for the background, pick one character who you can dress up, and then design a 30 second statement for him, or her, to recite.  There are a choice of 4 different voices for each sex or you can record your own voice.  I made two, one appeared in my last blog post, but here is one I prefer because it shows some of our landscape.
Number 3
My book, My Rural Broadband Journey, the one year trail to high-speed,  is free on Sunday, the 31st of August and if you don't have Kindle, you can download it to your PC, Mac, tablet, iPad, iPhone or SmartPhone.  Here is my book:  http://www.amazon.com/My-Rural-Broadband-Journey-high-speed-ebook/dp/B00M7HP7O8
We cannot load blog data at this time.

Blog Stats

Meta